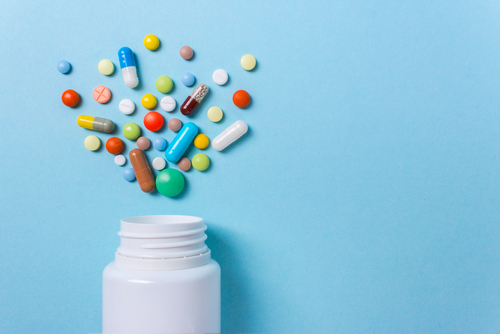 Advanced Drug Delivery Systems Background
Advanced drug delivery systems (ADDS) refer to technologies used for controlling the rate of drug release. The type of technology used depends on the type of disease, type of drug and desired effect.
Advanced formulations and use of novel drug vehicles have proven to increase the efficiency and efficacy of drug delivery systems, resulting in better treatment outcomes. Moreover, ADDS have become the holy grail in the treatment of several diseases and in unlocking the potential and value of pharma's existing compounds, as well as in exploring the potential of several new compounds, including ones that don't make it to market due to limitations or issues related to adsorption, solubility, toxicity, molecular weight, metabolism, distribution and excretion.
ADD is an attractive industry with multifaceted growth opportunities in research and development, technologies, applications and formulations.
Types Of ADDS Technologies
Immediate Release

:

Advanced immediate (rapid drug release) technology refers to drug delivery systems where the drug is released immediately or as quickly as possible after administration. The immediate-release dosage forms include tablets, capsules, powders, gels, liquid and parenteral. Advanced immediate-release technology refers only to fast or rapid disintegrating formulations and advanced oral disintegrating formulations (primarily tablets). Formulations primarily consist of oral dosage forms.




Modified

Release

:

Modified drug delivery technologies refer to dosage forms or systems where the drug release occurs over time,

either

over a prolonged

period of time

or to a specific target in the body. The advantages of a modified drug release include increased stability, safety, efficacy and patient compliance, convenience and an improved therapeutic outcome.

It

is also referred to as long-acting drug delivery technology. Modified drug release is used

primarily

for long-acting and some medium-acting drugs.

It is further categorized as targeted, extended (sustained and controlled), delayed and pulsatile release. Targeted- and extended controlled-release technologies dominate the market.
None of the industry's market players in these technologies offer a complete range of end-to-end technology solutions, however, leading some provide different types of technology-based products. In addition, several market players are niche players with a presence in only select market segments or regions.
Advanced Drug Delivery Systems Trends and Projections
The global market for advanced drug delivery systems should grow from $231 billion in 2020 to $310 billion by 2025, at a compound annual growth rate (CAGR) of 6.1%.

The North American market for drug delivery systems should grow from $104.billion in 2020 to $138 billion by 2025 at a CAGR of 5.8%.

Key players in the fantasy sports market

include

:

Abbott Laboratories, Gilead Sciences and Novartis.
For additional intel into the global market for advanced drug delivery systems, download a complimentary overview of our report, Global Markets and Technologies for Advanced Drug Delivery Systems.