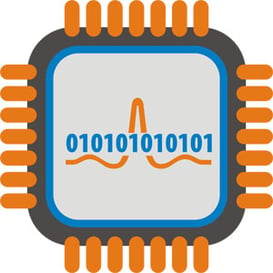 Acoustic sensors record pressure, proximity, motion, temperature, flow and level, acoustics, touch and images. Their use in consumer electronics like smart phones is driven by the requirements of higher energy and resource efficiency, smaller size, cost effectiveness, power efficiency, advanced performance and capability to handle media and data simultaneously.
As technology advances, smart phone manufacturers seek to harness the power of acoustic sensors to refine their products, especially in the realm of acoustic bio-recognition hardware. Recently, Apple earned a patent for a power key fingerprint reader, one of more than 60 patents the tech giant was granted last month. A key security feature of iPhones and iPads, the Touch ID could be replaced by acoustic transducers.
As detailed in the company's patent filing, the "acoustic imaging system architecture" might replace the handset's current Touch ID fingerprint scanner with layers of acoustic transducers. The biometric functionality suggests that future iPhone iterations will feature fingerprint-sensing properties that ensure continuous authentication for users.
The transducers in a first mode generate acoustic waves, or pulses, capable of propagating through a variety of substrates, including an iPhone's coverglass, Apple Insider reports. A peripherally mounted controller would manage the power of the transducers.
The same transducer hardware then enters a second sensing mode to monitor reflections, attenuations, and diffractions to the acoustic waves caused by a foreign object in contact with the input-responsive substrate. An onboard image resolver reads the resulting scan data in the form of electrical signals, and creates a 2-D map.
The map essentially discerns a user's fingerprint ridges, which introduce an acoustic impedance mismatch that causes the mechanical waves generated by a transducer to reflect or diffract in a known manner, the patent filing noted. The configuration allows for removal of the home button scanner, would create slimmer, smaller phones, and create more room for screen display.
The acoustic technology can be installed anywhere on a device. If Apple placed the sensor behind the display, manufacturers could then reduce bezels around the screen while keeping the fingerprint scanner on the device's face. Or, the sensor could be placed on the rear chassis, around buttons, or on a bezel.
The patent filing also noted that the system can be configured to scan a person's ear or skin pattern to establish where the smartphone is being held. As a result, the acoustic tech would be able to replace proximity sensors found on current iPhones.
Cybersecurity expert Thomas Keenan, a professor at the University of Calgary, believes Apple's technology suggests a continuing march toward "a world of ubiquitous sensors."
"So it's perfectly reasonable, and consistent with Apple's patent application, to imagine that the entire screen of a phone would have fingerprint sensing capabilities, unlike the current small patches of fingerprint readers," he tells Phone Arena. "Like all technologies, this will get cheaper."
BCC Research estimates the global market for acoustic wave sensors to reach $8.2 billion by 2021 from $6.0 billion in 2016, demonstrating a 6.5% CAGR.