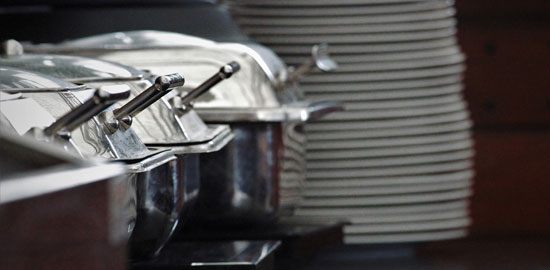 The global market for food service contractors is expected to reach a whopping $527.9 billion by 2022, according to a recently published BCC Research report "Food Service Contractors: Global Markets to 2022." Here are five key trends our analysts identified in the report that are shaping the industry in 2018 and beyond.
1. Emergence of Organic Menus
Food service contractors are increasingly sourcing local and organic ingredients to cook meals. This can be attributed to the fact that millennials are increasingly preferring organic meals as they are increasingly becoming health conscious. Establishments in the industry are also seeking to differentiate themselves by upgrading their ingredients and experimenting with healthier meals.
2. Automated Purchasing Tool
Automated purchasing tools are being used by food service contractor's industry to maintain optimum inventory levels. How do they work? These tools automatically place an order with vendors when the inventory level goes below a specified quantity. They help companies by suggesting purchasing based on vendor product lead times, forecasted sales quantities and custom par levels.
3. Delivering Surplus Food to Homeless and Needy People
Delivering surplus and leftover food to the homeless and needy people is increasingly becoming popular among food service contractors. According to the Environmental Protection Agency, the U.S. has about 35 million tons of leftover food yearly, whereas 48 million Americans were living in food-insecure households. For instance, in 2016, Aramark donated more than 100,000 pounds of safe surplus food through its food donation program. Compass Group introduced the Envision 2020 strategy to reduce food waste and donate surplus food to the community.
4. Increasing Mergers and Acquisitions
The focus areas for many companies in the food service contractors market has shifted to increasing mergers and acquisitions in the last five years. Large prime contractors are forming joint ventures or buying small or midsized companies to acquire capabilities or gain access to new markets.
5. IoT Enabled Kitchen Equipment
Companies in the food service contractor's industry are using IoT enabled kitchen equipment to reduce operating costs and remotely monitor kitchen equipment. Sensors placed in the equipment identify changes in temperature and transmit real time data to the cloud, users can access all the information with the help of an app on their device. For example, CCP Technologies is using IoT in its commercial kitchens to identify changes in the temperature of refrigerators to improve product quality, reduce wastage of food and extend shelf life of their products.
Hungry for more key insights on the global market for food contracting? Download the free report overview!