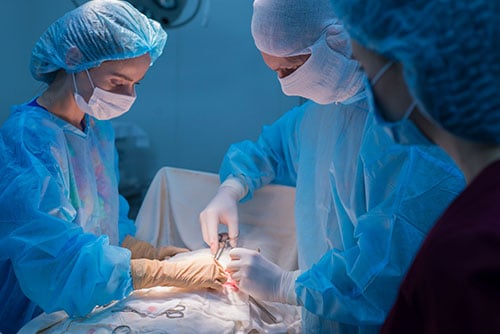 The market for 4D printing is growing fast and replacing traditional manufacturing across many industries, including aerospace, automotive, consumer goods and medical devices.
Definition and History of 4D Printing
While 3D printing technology is used across many industries, the increasing complexity of the materials used created a space for technological innovations. One such innovation is 4D printing, wherein the fourth dimension in this emerging technology refers to time.
4D printing uses smart materials to develop objects that can be self-assembled, flexible or react to changing conditions. While the technology is still in the research and development stage, prototypes have been seen across the automotive, medical and aviation industries.
4D printing technology takes advantage of the fundamentals of stereolithography, which governs how UV light can be used to cure a material layer by layer during the printing process. Although printed in a similar manner to a 3D-printed shape, a 4D-printed device can transform over time. 4D printing technology uses smart materials (i.e., programmable materials) that exhibit different functionalities when hot water, light or heat is added to them. This is the factor that makes a lifeless object change its 3D shape and behavior over time.
Commercial 3D printers such as Polyjet 3D printers can be used for 4D printing. This technology was invented by the computer scientist Skylar Tibbits, founder of Self-Assembly Lab at MIT and was presented in 2013 to the world. Various experiments were conducted in this lab, ranging from printing a sofa within a few minutes to creating controllable inflatable materials that could be used in the automotive sector.
Use of 4D Printing in Healthcare
4D printing has the potential to support a wide range of medical applications, including:
Tissue and organ fabrication;
Creation of customized prosthetics, implants and anatomical models;
Pharmaceutical research.
The advent of 3D printing brought many changes to the healthcare sector. But as 3D printing outputs are rigid in nature, 4D printing technology's flexible products offer a means through which organ parts can be customized based on a patient's appearance. Thus, 4D printing can be used in the production of bones, ears, exoskeletons, windpipes, jaw bones, eyeglasses, cell cultures, stern cells, blood vessels, vascular networks, tissues and organs, as well as novel dosage forms and drug delivery devices.


The use of 4D printing in healthcare makes it possible to customize and personalize medical products, drugs and equipment—to benefit both healthcare providers and patients. For example, custom 4D-printed implants, fixtures and surgical tools can shorten the time required for surgery and patient recovery, as well as increase the success of the surgery or implant.

Current Research on 4D Printing in Healthcare
A wide range of research is going on in the use of 4D printing in the healthcare sector. For instance, a 4D bioprinting technique that generates multi-responsive smart structures for nerve regeneration was developed by researchers at George Washington University. Furthermore, a 4D-printed implant developed by a medical team from the University of Michigan was used to save the lives of three babies with respiratory problems.

For additional intel into how 4D printing will impact healthcare and other sectors, including aerospace/military/defense, automotive and manufacturing, download an overview of our report, "4D Printing: An Emerging Market."