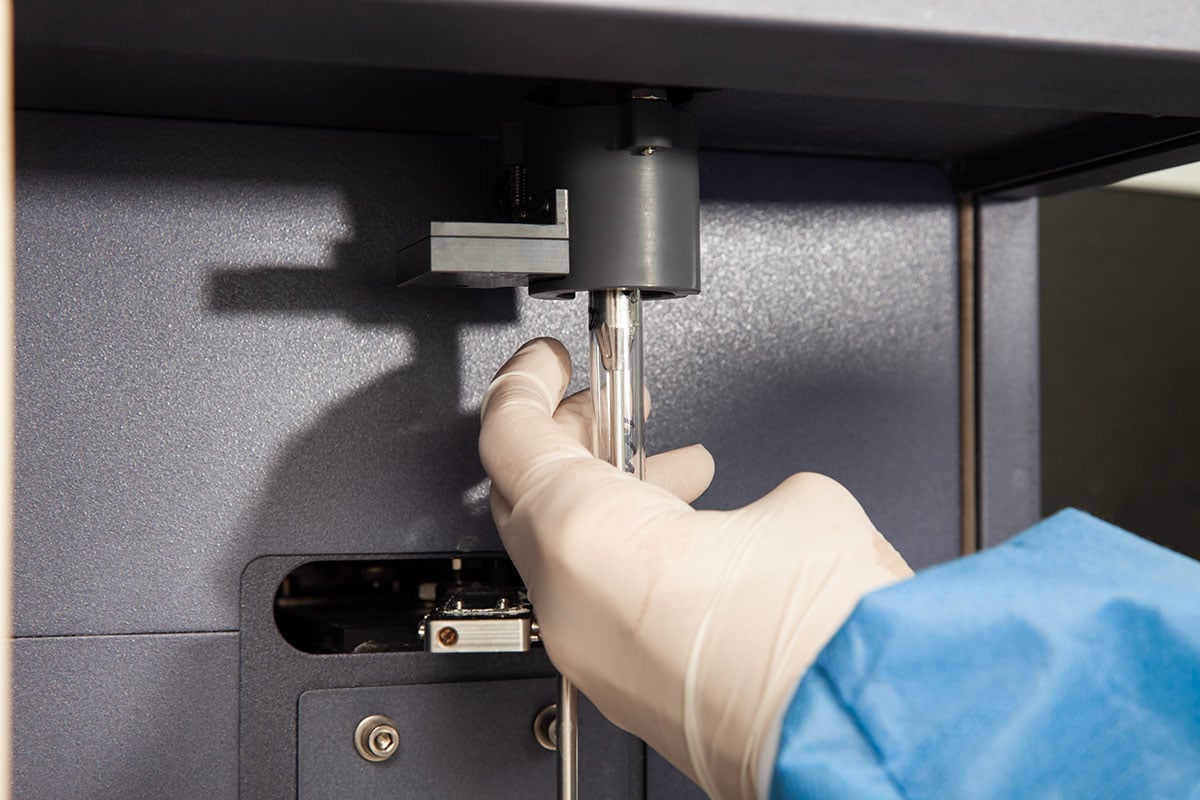 Flow cytometry is a popular analytical technique used in research and clinical laboratories. The process uses a laser to quickly analyze a population of cells submersed in fluid. Flow cytometry serves a variety of uses, from cell counting and biomarker detection to protein engineering. This laser-based technique has helped scientists diagnose immunodeficiencies over the past decade, though its applications range from marine biology to pathology.
The popularity of flow cytometry shows no sign of abating. BCC Research valued the market for flow cytometry at $4.8 billion in 2021 and predicts it will grow at an estimated CAGR of 8.0% through 2027, reaching revenues of $7.6 billion.
Development of benchtop instruments, expansion of lasers in existing instruments, and introduction of enhanced features in flow cytometry software are key contributors to the increased adoption of flow cytometry in cellular analysis. Below, we'll be analyzing the most exciting developments that are pushing the flow cytometry industry forward.
1. Spectral flow cytometry
Spectral flow cytometry (SFC) was initially presented by the Purdue Group at the 2004 International Society for Analytical Cytology meeting, with a patent being issued for the technology to Purdue University in 2007. The technology represents an alternative data acquisition and analysis strategy to conventional flow cytometry. It differs from standard flow cytometry in the following ways:
The bandwidth of emitted light delivered to the photodetectors
The number of detectors used per fluorophore
The algorithms employed to separate one fluorophore from another
The emission spectrum of every fluorescence molecule is captured by a set of detectors across a defined wavelength range. Every molecule's fluorescent spectrum can be recognized, recorded, and used as a reference in multicolor applications. This allows researchers to better visualize flow cytometric data by collecting a wider spectrum of visual information. As a result, spectral technology reduces the complexities associated with its conventional alternative.
First launched commercially by Sony in 2012, more and more companies are developing their own spectral flow cytometry technology. The improved accuracy of fluorescent data, improved detection of rare populations and increased granularity are the primary reasons for this.
2. Imaging flow cytometry
Image-based flow cytometry (IFC) is one of the most significant emerging technologies within the industry. Put simply, IFC captures digital images of cells. Combining the speed, sensitivity, and phenotyping of flow cytometry with the detailed imagery and functional insights of microscopy, IFC helps provide information about cell size, shape, and morphology. It's recently gained a resurgence due to its incredibly high throughput and multiparametric analysis. Recent advancements in high content analysis help diagnose early-stage diseases, leading to better diagnostic capabilities.
Some prominent product examples include Luminex's Amnis Systems' family of imaging flow cytometers' properitary CCD cameras and Thermo Fisher's Attune CytPix Flow Cytometer. The former is patented with detection technology that provides up to ten channels of fluorescence imagery of every cell, while the latter features a high-speed brightfield camera that records images of individual events as they pass through the flow cell.
3. Nano-flow cytometry (nFCM)
Nano-flow cytometry is expected to become an increasingly powerful tool. The technology enables multiparameter characterization of functional nanoparticles at the single-particle level. It can help detect extracellular vesicles, mitochondria, bacteria, and viruses through concurrent multi-color fluorescence detection.
A prominent example of a commercially available product includes Nanofcm's Flow NanoAnalyzer. The NanoAnalyzer acquires high-resolution distributions of particle size and biochemical properties simultaneously in one or two minutes. The technology is used by MD Anderson Cancer Center, Mayo Clinic, NIH, Codiak, Sydney University and Taiwan University.
Apogee Flow Systems' Micro Flow Cytometer is another prime example, with the technology tuned for extreme small particle applications in extracellular vehicles and virus applications.
Flow Cytometry: Products, Technologies and Global Markets
BCC Research's recent report on flow cytometry analyzes the industry's current and future market conditions. Key product launches, technological developments, and market sizing are plotted and evaluated to provide players with a comprehensive insight into the industry.
Download your complimentary report overview here.
Alternatively, consider becoming a member of the BCC Research library. We publish a large volume of reports within Biotechnology, and membership grants access to the full spectrum of these. To enquire about membership, please get in touch below. We'd be delighted to hear from you.