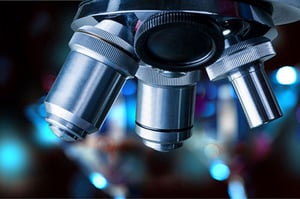 The combination of nanotechnology and nonfiber materials is gaining quite a bit of popularity in the global market. These technologies are found applied in various fields, including:
Water and wastewater treatment
Chemical processing
Environmental remediation
Oil and energy
Food and beverage production
Life sciences
The plastics industry is also seeing the use of nanofibers, specifically as a reinforcing agent for polymeric compounds. This is increasing the demand for materials that are flexible, lightweight and strong.
In the life sciences, interest in nanotechnology is also growing, with a focus on the development of three-dimensional biocompatible materials. They act as a supporting structure to promote the growth of new cells as well as the engineering of tissue.
Today's blog post examines the following three markets within the industry:
Nanofiltration
Photonic Crystals
Opacifiers
The insights we'll cover will give you all the necessary information you need to ensure your project or report is up-to-date.
Nanofiltration Technologies
Nanofiltration is a technology that is both pressure-driven and membrane-based. It utilizes membranes that are capable of retaining certain particles and molecules that are utilized in a variety of industries, from food and beverage to solid waste management. There are three main types of nanofiltration membranes that have been developed:
Organic
Inorganic
Hybrid
Nanofiltration is also broken down by type of filtration.
Macrofiltration is used to remove coarse material from fluids. A good example would be tea and coffee filters.
Membranes, on the other hand, are defined as separation media, and focus on controlling the separation process in the likes of electrical and chemical potential, temperature and pressure.
The global market for nanofiltration membranes by application is expected to reach $1.2 million, growing at a CAGR of 18.2% by 2024.
The nanofiltration market has grown at approximately 14%, representing one of the fastest growing segments within the filtration sector.
Water and Wastewater treatment currently accounts for the largest share of the market and is estimated to reach $829 million by 2024, growing at a CAGR of 18%.
Photonic Crystals: Materials and Technologies
Photonic crystals work to overcome the challenges of optical fiber medium materials, promising superior performance including wavelength management. As such, they are utilized by all major players in the LED space.
Breakthroughs in photonic crystal technology is being featured prominently in the sensor markets, image sensing in particular. Their implementation in laser and supercontinuum sources are the reason photonic crystals are making their way into the healthcare market, with lots of new opportunities on the horizon.
Global sales of photonic crystals is expected to reach $31.4 million by 2023, growing at a CAGR of 20.8%.
Energy utilities and lighting will emerge as the largest end-user industry segment by 2023, consolidating its market share by 2.3% through 2023.
The consumer electronics, home appliances and white goods segment will account for more than 19% of the overall market by 2023.
Opacifiers: Oxides and Opaque Polymers, Characteristics and Applications
Opacifiers are used as an additive to help prevent the transmission of light. It's highly used in key end-use industries. These industries include:
Paints and coatings
Ceramics
Plastics
The paints and coatings segment, along with the ceramics industry are expected to account for the majority of the opacifiers market.
The total global market for opacifiers is estimated to reach $20.8 million by 2023, growing at a CAGR by 6.3%.
The paints and coatings application holds the largest share of the market, and is set to reach 20.8 million at a CAGR of 6.3% by 2023.
At present, Asia-Pacific is the largest regional market for opacifiers. The infrastructure market in the region is expected to reach $5.36 trillion a year by 2025.
Learn more about the Nanotechnology Market  
For a complete overview of what's happening in the global nanotechnology industry, check out our full report, 2019 Nanotechnology and Advanced Materials Review.