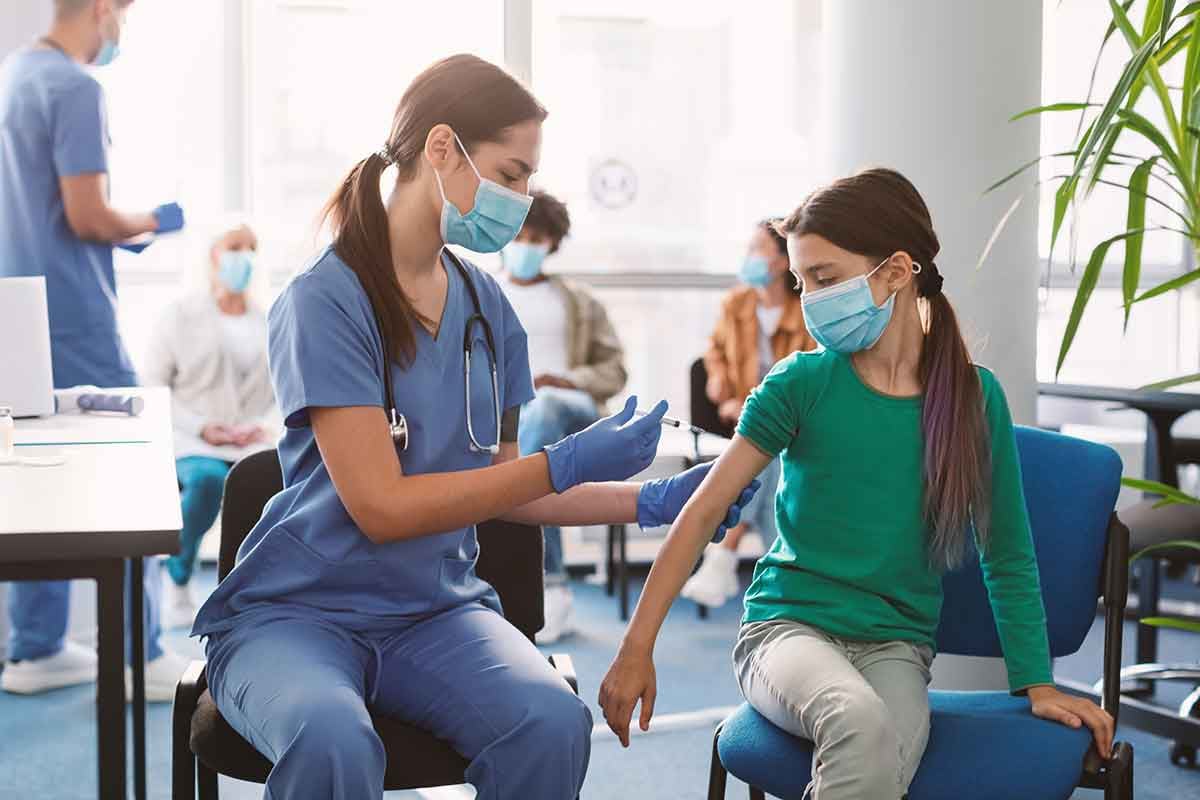 For over two centuries, vaccines have helped to lessen the scourge of numerous life-threatening diseases. Polio, measles, smallpox, and more recently, Covid-19, are some of the major ailments that have been curbed by vaccination. Immunizations save the equivalent of five lives every minute, but their enduring success hangs on one significant factor: widespread uptake.
Despite the longstanding benefits of vaccinations, global immunization levels are historically low. Each year, nearly 20 million children do not receive life-saving vaccines, and in 2019, the World Health Organization (WHO) upped the ante and declared vaccine hesitancy as a major threat to public health.
But despite the wash of global hesitancy, the market for pediatric vaccinations remains strong. Estimated at $32.3 billion in 2021, BCC Research predicts that the market will increase to nearly $50.3 billion through 2027, growing at a compound annual growth rate (CAGR) of 7.8% during the forecast period.
The Risks of Vaccine Hesitancy
According to WHO estimates, about 23 million infants did not receive routine immunizations in 2020. Of these 23 million, 60% were from ten countries: Angola, Brazil, the Democratic Republic of Congo, Ethiopia, India, Indonesia, Mexico, Nigeria, Pakistan, and the Philippines. The dip in coverage led to outbreaks of vaccine-preventable diseases in some regions, with 2019 seeing Mumps at its highest number of cases in the UK since 2009.
As well as threatening public health, public scepticism could seriously hurt the growth of the global pediatric vaccine market. A negative domino effect could occur, with the advancement of science and technology for vaccine development slowing as a result.
While hesitancy represents a considerable threat to the market, the production of vaccines is already a convoluted process. Vast sums of investment are required to develop vaccines. Some take billions of dollars to see a vaccine through from discovery to licensure. It was well-publicized during the pandemic that the development process is lengthy, taking as much as 10 to 15 years to complete. Pair these factors with the stringent regulatory guidelines, and the likelihood of failure looks gloomily high. This cocktail of factors could turn market growth lethargic, though manufacturers are developing new technologies to help with production costs.
The Impact of Covid-19
Covid-19 has become inextricably tied to the global vaccine market. The virus has undoubtedly had an effect on production and public attitudes towards vaccines, both positive and negative. In July 2022, WHO and UNICEF declared that not in 30 years have childhood vaccinations experienced such a decline. Supply chain disruptions, lockdowns, resource diversion to response efforts, and containment measures limited access to immunizations. Regardless, vaccine hesitancy is still the number one reason for the slow uptake. When speaking of the rise in mumps cases in 2019, ex-UK Health Secretary Matt Hancock: 'The rise in mumps cases is alarming and yet another example of the long-term damage caused by anti-vax information.'
Lack of trust in the government, lack of trust in the vaccine and clinical trials, and lack of awareness about their necessity are the main factors for hesitancy. During the pandemic, the availability of misinformation was widespread.
Yet there are still positives. The approval of the Covid-19 vaccine in children positively impacted the global pediatric vaccination market. Covid-19 also demonstrated that the development of a vaccine can be accelerated if necessary. And what's more, a reignition of the conversation surrounding vaccines provides windows of opportunity to educate populations on the benefits of their uptake.
The Market Continues to Expand
Yet despite setbacks, the market will retain its strength and continue to expand. BCC Research has identified numerous factors bolstering its growth, including increasing awareness and growing government investments and R&D.
In response to poor uptake, in 2021 WHO, UNICEF, and Gavi launched the Immunization Agenda 2030. The aim of this program is to maintain the hard-won gains of immunization and recover from the disruptions of the pandemic. The majority of children who missed out on vaccinations in recent years come from low and middle-income countries. To tackle this, UNICEF has begun directly asking countries to begin campaigns to tackle misinformation on immunizations. As a result, the Asia-Pacific region will experience the highest growth rate within the forecast period, expanding at an 8.4% CAGR.
In addition, governments are investing billions into campaigns and foundations that promote the uptake of vaccines. During the Covid-19 pandemic and as a part of its Operation Warp Speed, the US government invested $10.97 billion in deals with pharmaceutical companies.
The US is also one of the top donors of Gavi, an organization that focuses on vaccinating children and adults in lower-income countries. With Gavi working to make vaccines affordable in poorer countries, vaccines are becoming more accessible. This highlights the growing opportunities for investment in these emerging markets.
Learn More About the Pediatric Vaccinations Market
BCC Research's latest report on the global pediatric vaccine market breaks down the current and future potential of pediatric vaccines. It delivers a detailed analysis of the drivers, setbacks, and opportunities within the market. With impressive academic credentials paired with a broad and deep knowledge of global industrial markets, BCC Research provides trusted and expert insight into the areas you need to know about.
Download your free report overview of our Pediatric Vaccines: Global Market report here.
Becoming a member of the BCC Research library provides access to a host of reports in your chosen field. Get in touch with a friendly member of our team below to learn more.